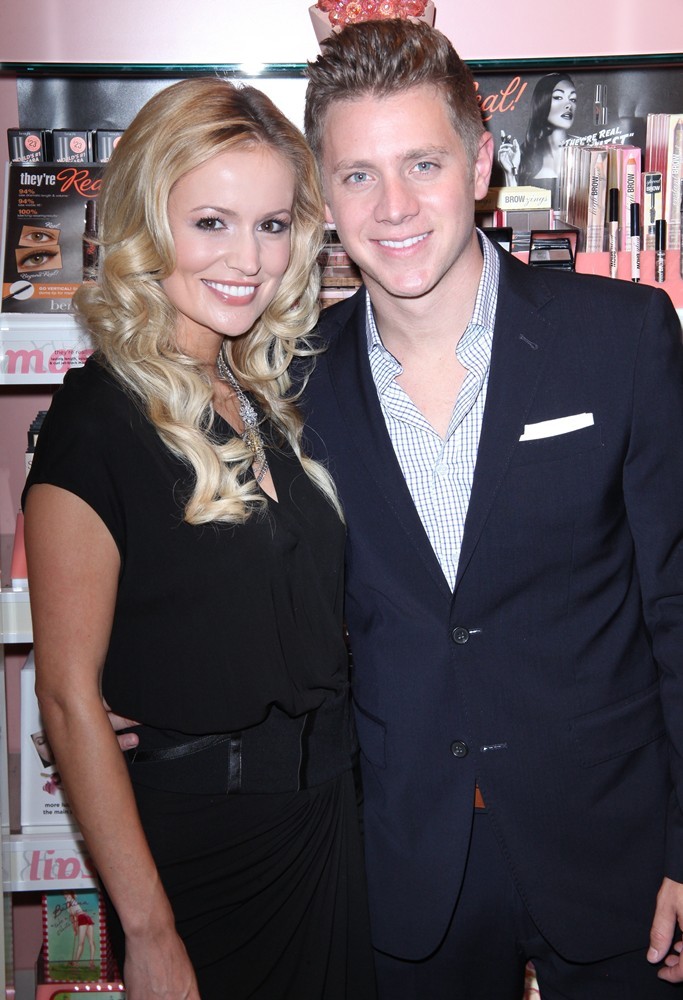 Emily Maynard
and Jef Holm were spotted hanging out together on Sunday, October 21. The couple, who just broke up a week ago, was spotted stepping out together in her hometown of Charlotte, North Carolina. They were joined by her 7-year-old daughter Ricki.
The single mother and the Utah entrepreneur got engaged at the end of "
The Bachelorette
" season 8. "Everyone wants a salacious story to break, but the truth is we are just two people who fell in love and tried our hardest to make it work," he said when
announcing their breakup
.
"Meeting Emily on The Bachelorette was an incredible experience, we've had quite the journey," Jef additionally said. "She opened up her world to me and I fell in love with her, Ricki, her family and the Hendricks. ... They both have been a huge part of my life."
Emily echoed his statement as saying, "I have nothing but respect and love for Jef and his family, but ultimately we are just at different points in our lives." She added, "We tried our best because the love between us was so real."
Source: aceshowbiz.com